andreas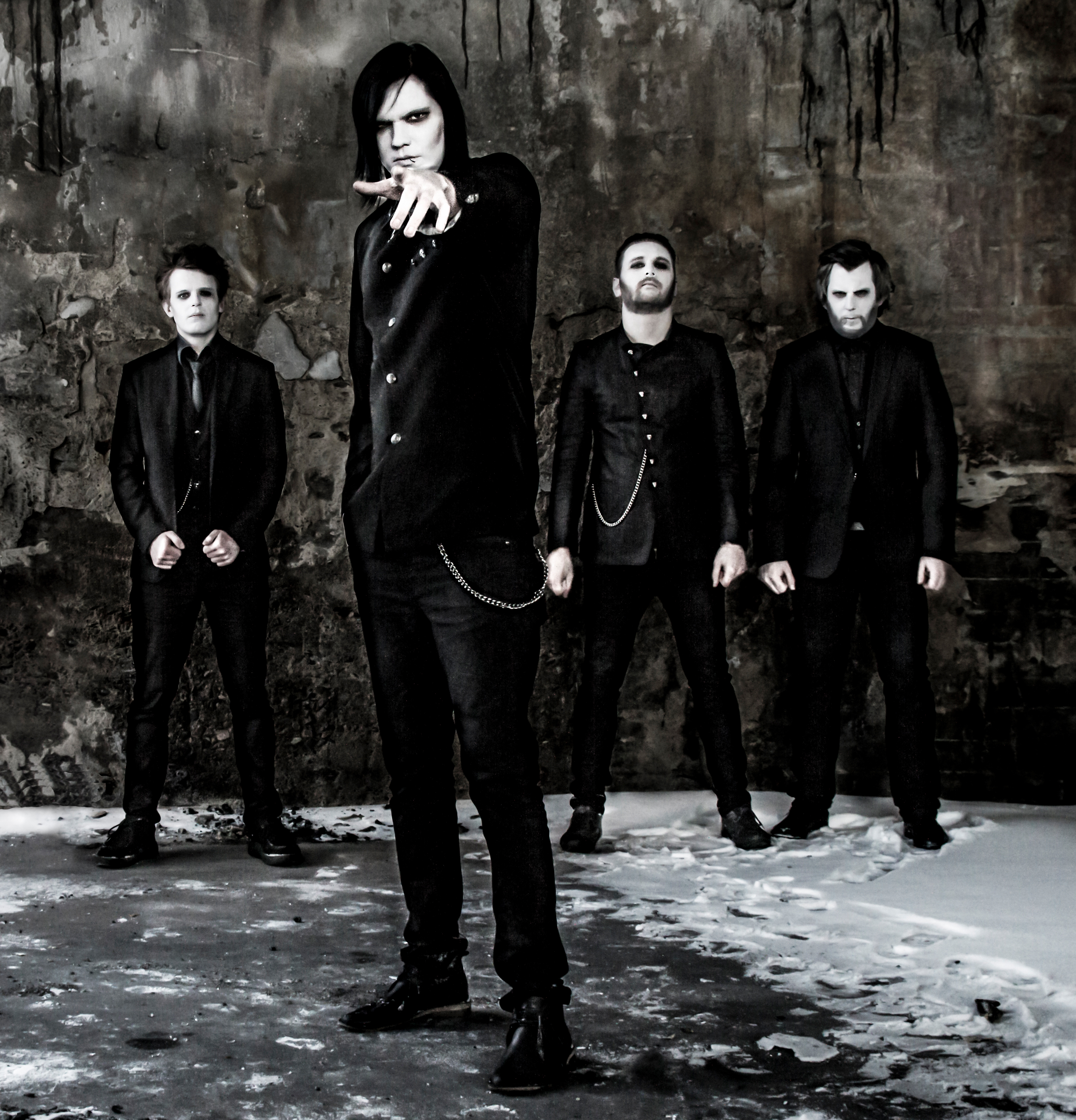 We are proud to present the Swedish rock, punk, goth band The Dead And Living as our support for the "Claws Through Europe Tour 2014".
"The Dead And Living are a band that we want people to discover. It's a band that brings fresh life in the ways of death; their cool dark and unique rock is absolutely outstanding. We are excited to have them with us on the "Claws Through Europe" tour, and we see it as a perfect package of darkness altogether." – Whiplasher Bernadotte, Deathstars
The Dead And Living will support Deathstars on all dates except the first dates in Russia, Finland & Denmark.
andreas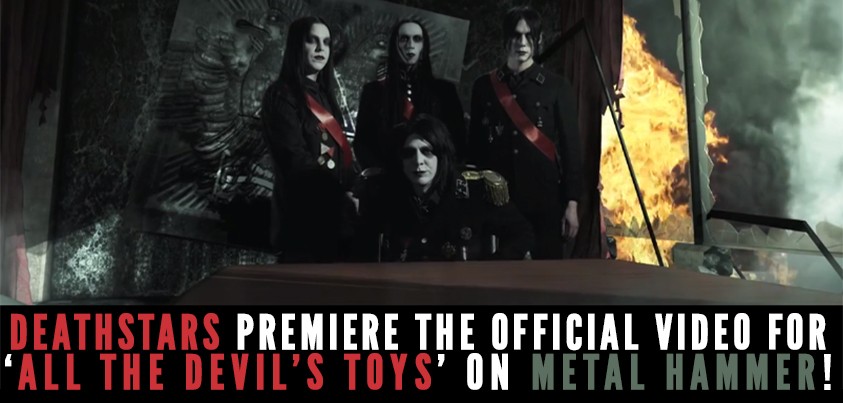 Our new official video for 'All The Devil's Toys' is premiering over on @MetalHammer NOW! Check it out and let us know what you think: http://bit.ly/1rEYKiD
andreas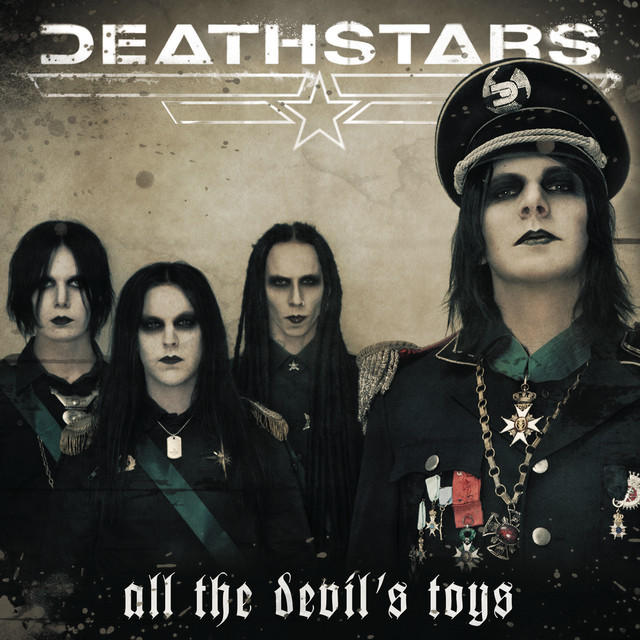 The single "All the Devil's Toys" taken from the forthcoming studio album "The Perfect Cult" is released in Europe today (April 15th US). Grab your copy at the following locations.
DEATHSTARS – All The Devil's Toys (digital single)
iTunes:                 http://georiot.co/DeathstarsATDTiTunes
NB MP3:              http://smarturl.it/DeathstarsATDT-NBMP3
Amazon:              http://georiot.co/DeathstarsATDTamazon
Google Play :       http://smarturl.it/Deathstars-ATDT-Play
deathstarsadmin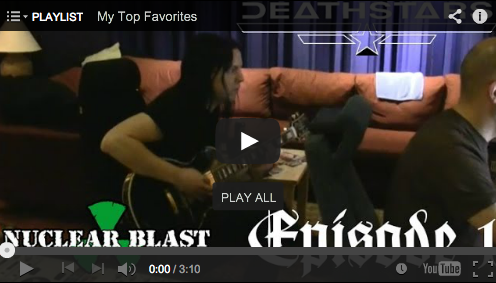 Check out the official album trailer: Part 1, the production of "The Perfect Cult"
deathstarsadmin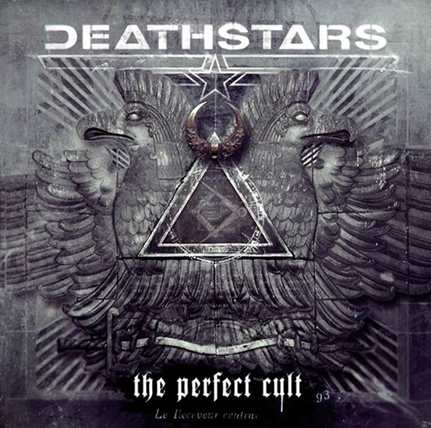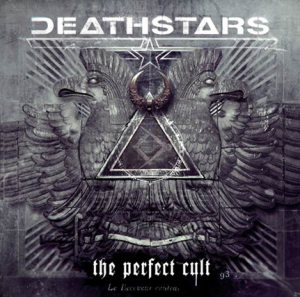 The Swedish industrial rock band DEATHSTARS returns with a blast when they release their long anticipated fourth studio album »The Perfect Cult«, on June 13th.
While their predecessor, 2009's »Night Electric Night« was spawned with the band fairly off the hook of their »Termination Bliss«touring cycle, only to see the band hitting the road yet again. For the upcoming new output, DEATHSTARS finally managed to give themselves the needed time span to work in a "calm and methodic manner, fully exploring the music writing process which resulted in the most dramatic Deathstars album to date."
»The Perfect Cult« has been captured in several studios: drums, guitars and bass were recorded in Bohus Sound Recording, KungälvSweden, vocals in Gig Studios in Stockholm, Sweden and keyboards, orchestration and editing was done in Black Syndicate, Stockholm. While the mix as usual was handled by legendary Stefan Glaumann (RAMMSTEIN, WITHIN TEMPTATION), guitarist/keyboardist Nightmare took care of the production from bottom to top. For the drum-, guitar- and bass-production, Nightmare worked together with Roberto Laghi (ENTOMBED, IN FLAMES) at Bohus Sound Recording.
The Mastering was done by Svante Forsbäck (VOLBEAT, RAMMSTEIN) at Chartmakers, Helsinki, Finland.
As far as the lyrics are concerned vocalist Whiplasher states that "all the tracks are about our lives. Each song is a reflection on a situation or a topic that deals with our experiences, usually from a jet black perspective."
With visions inspired by amoral excessive lives, human fears and decay, the songs will be nothing less than a dark playground set between straight forward tracks, atmospheric anthems and the unwashed loins of lawless rock.
The tracklist of »The Perfect Cult« will be as follows:
01. Explode
02. Fire Galore
03. All The Devil's Toys
04. Ghost Reviver
05. The Perfect Cult
06. Asphalt Wings
07. Bodies
08. Temple Of The Insects
09. Track, Crush & Prevail
10. Noise Cuts
Don't miss the chance to see DEATHSTARS live on their "Claws Through Europe Tour" 2014:
20.09. RUS     Saint Petersburg                                            – Zal Ozhidaniya Club
21.09. RUS     Moscow                                                         – Volta
25.09. FIN       Jyväskylä                                                        – Lutakko
26.09. FIN       Helsinki                                                          – Tavastia
27.09. FIN       Tampere                                                        – Klubi
02.10. DK       Copenhagen                                                   – Vega
03.10. S          Gothenburg                                                    – Sticky Fingers
04.10. S          Stockholm                                                      – Debaser Strand
15.10. D         Hamburg                                                        – Logo
16.10. D         Berlin                                                             – Magnet
17.10. D         Leipzig                                                           – Hellraiser
18.10. CZ        Prague                                                            – Meet Factory
19.10. CZ        Zlin                                                                 – Masters Of Rock Cafe
20.10. HU       Budapest                                                        – A38
21.10. P          Krakow                                                           – Fabryka
22.10. AT        Vienna                                                           – Szene
24.10. I           Bologna                                                         – Zona Roveri
25.10. I           Romagnano Sesia                                          – R'N'R Arena
26.10. D         Munich                                                          – Backstage
28.10. D         Stuttgart                                                        – Universum
29.10. F          Strasbourg                                                     – La Laiterie
30.10. CH       Pratteln                                                          – Z7 KONZERTFABRIK
31.10. F          Paris                                                               – Divan du Monde
01.11. BE        Vosselaar                                                       – Biebob
02.11. UK       Bristol                                                            – Thekla
03.11. UK       Manchester                                                   – Manchester Academy 3
04.11. UK       Glasgow                                                         – Cathouse
05.11. UK       Newcastle Upon Tyne                                    – O2 Academy 2 Newcastle
06.11. UK       Wolverhampton                                            – The Slade Rooms
07.11. UK       London                                                           – The Garage
08.11. NL        Utrecht                                                           – De Helling
09.11. D         Cologne                                                         – Underground
www.deathstars.net | www.facebook.com/deathstars | www.nuclearblast.de/deathstars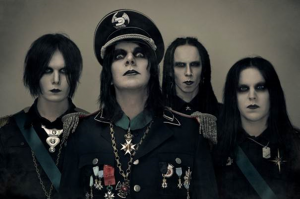 deathstarsadmin
DEATHSTARS will play the ARTmania festival in Romania on the 10th of August.
admin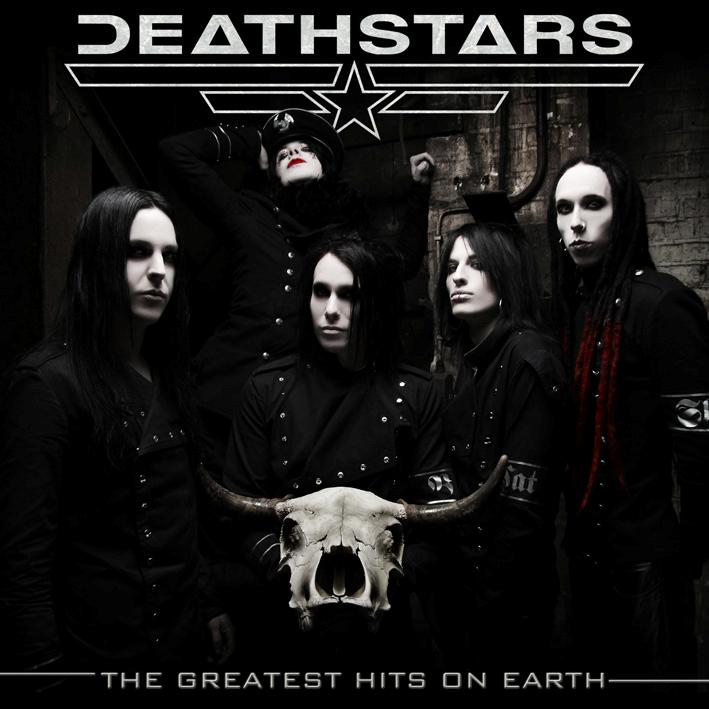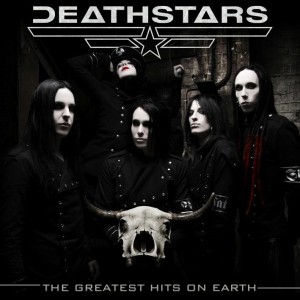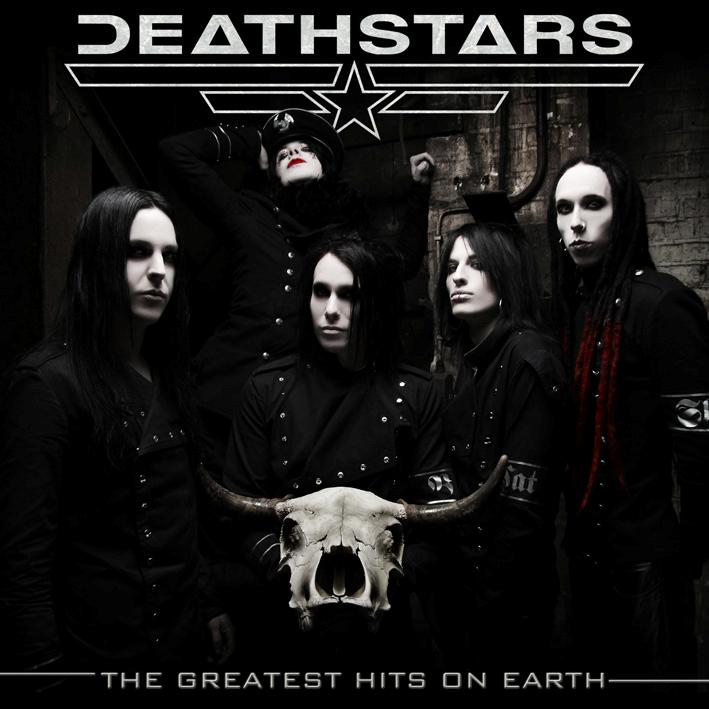 In celebration of the support slot for RAMMSTEIN, the Swedes have arranged a collection of their hottest hits from the past three records, which will be released just in time for the tour opening. Among the 16 gems on it, two brand-new songs that were specially composed for the best-of album can be found right at the beginning . While `Death Is Wasted On The Dead´ carefully creeps up on the listener and offers a perfect entrance to the musical circular trip through eleven highly erotic years of pure DEATHSTARS sexyness through its gloomy and threatening atmosphere, ´Metal´ surges ahead like a whip cracking domina with its familiar rough electronic industrial fashion – regardless of the consequences! Before you could turn round, you'll find yourself prostrating to the DEATHSTARS, just like their obseqious pleasure slave, panting for more – sheer death glam magic!
Tracklist
01. Death is Wasted on the Dead (previously unreleased)
02. METAL (previously unreleased) (View METAL Official Video here!)
03. Death Dies Hard
04. Blitzkrieg
05. Motherzone
06. Synthetic Generation
07. Tongues
08. Blood Stains Blondes
09. Cyanide
10. New Dead Nation
11. The Mark Of The Gun
12. Chertograd
13. Semi-Automatic
14. Syndrome
15. Play God
16. Opium