LittleGothicDoll wrote:
oggbats wrote:
thanks to Dark Angel for the loan of her pet gorilla to keep the big man warm!!!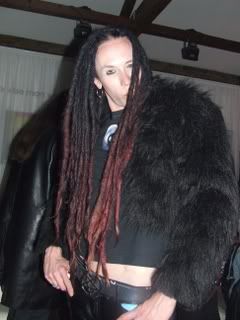 Lovely Skinny! The big man seems a viking with that 'pet gorilla'
Yeah, maybe sharing a stage (or rather ring) with Turisas has had some kind of knock-on effects... next thing he'll have an axe and a beard.
Actually, I'd pay to see that.