Romance Is Dead wrote:
all pink.. with a few black and yellow strips through it.. like Jun's: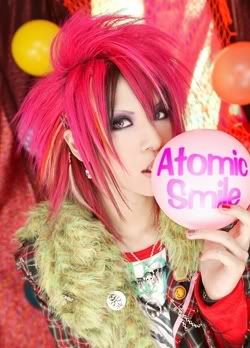 around the same time I'm dying it is the Armageddon Anime Expo in my town so i can easily cosplay him from when he was in Phantasmagoria
I've been dying my hair blue black for a while and I feel like a change
I'm re-dying my hair tonight back to it's original colour, so there will be a few pics of both hair changes
WOW! His hair is absolutely gorgeous...that will look so good...especially with the yellow and black through it.
is your hair about the same length or longer/shorter???
I'll check out those photos when I can =)
I hope your colour tonight turns out how you want it! =)[/img]